Is that name too long? Can you think of anything a bit snappier?
I am totally not a tiny, pretty cake person. Give me a big slab of chocolate cake smothered in cream any day, but, I'm determind not to miss a single week of The Great Bloggers Bake Off, so even though this week left me a bit uninspired I pushed through and managed to make these little nuggets of loveliness.
They were completely adhoc. I had some small cupcakes for my ghost cakes ( coming soon ) and some golden syrup to use up from a
science experiment
, which led to the flapjack making.
I have to say that Z thought I was the greatest person ever when I made these and kept asking me how long it's taken me to learn to be so good!
Ingredients
Sponge cake
125g butter
125g caster sugar
125g self raising flour
2 eggs
A dash of vanilla essence
A teaspoon baking powder
A dash of milk
I'm afraid, I don't have a recipe for these particular ones, as I just bunged all my ingredients together randomly ( with impressive results ) but you could use this method which I've blogged before.
Other bits
Chocolate Spread
Smarties, Reeces Piece or other decoration
Butter icing, made as per packet instructions with a dash of vanilla essence
Sponge cake
Add all ingredients to a mixing bowl and mix till smooth.
Add a dollop to each cupcake case and bake at 180 for about 12 mintues.
Allow to cool.
Use a small cutter ( I actually used a plunger that is meant to be used to cut out the middle of a cupcake so you can add icing ) and cut the sponge cake circles from each cupcake. Save the outer circles.
Spread chocolate spread onto the top of the sponge cake.
Cut the same size circle from a flapjack and place on top of the sponge cake.
Pipe your butter icing on top and add your decoration.
So not to waste the leftover cupcakes, I replaced the bit taken out with flapjack and iced over the top!
This is my entry to the Bloggers Bake Off with The Crazy Kitchen and Mummy Mishaps.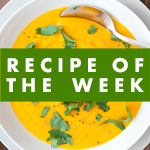 Pin It